Have you ever asked yourself: Can I update my own WordPress Website?
Got a new Website and wonder how to update text, pictures or add a Video?
Or are you one of the many business owners who tell me: I've not changed anything on my website because every little change my web designer charges for!
Obviously, we all want to get paid for our work – and most business owners are very happy when they first receive their website and pay for it
…however for some reason any text, image or other type of changes a web designer is asked to do, is NOT perceived as having high value!
The most often mentioned reason for wanting to update a Website is that's it's "not working"!
Here is a short Video that offers you 5 Important Tips you need to consider BEFORE you do any updates on your website
Simply click and watch the 11 min Video NOW: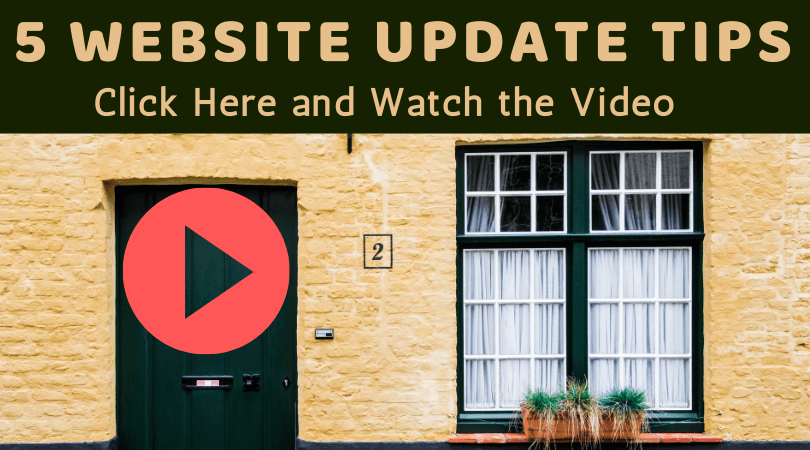 Well, with so many fantastic changes and additions to technology, I can reveal:
There is a Simple Way YOU and every business owner who would like to be in charge of their website CAN update your own website, really easy!
Imagine, you have the knowledge and control to make any change to your site you wish?
With the simple click of the mouse, hover over an area and you can change text
Set up beautiful background colours or photos, even videos!
Move an 'element' from one side of the page to the other
Create shapes, buttons and boxes for specific programs and information
Every part of your page is within your control –
…and NO this is NOT another FREE website platform – this is YOUR WordPress Website
Do you have a WordPress Website?
Was is set up for you?
Then, with just TWO SMALL adjustments we can turn it into a site YOU have full update control over!

Want to know more?
Would like to ask if this is right for you?
Simply book a Marketing Strategy Session – no Charge!
…and no, I'm NOT going to twist your arm to take this! We'll discuss what you have and if this suits you!