1. How does Stickybeak Marketing® help Business? 
Achieving brand recognition and market share requires constant, comprehensive and coherent marketing on many levels…most of all it requires a strategy just right for your business with a plan and the steps to implement
Stickybeak Marketing helps Business in the strategy selection process to create a practical, workable marketing plan for you and follows this up with an affordable, monthly implementation package
Complete Solutions to Attract Sales Ready, Marketing Qualified Leads and Social Media Delivery to all the Up to Date and relevant Platforms is part of Stickybeak's Delivery
2. Who does Stickybeak Marketing® help?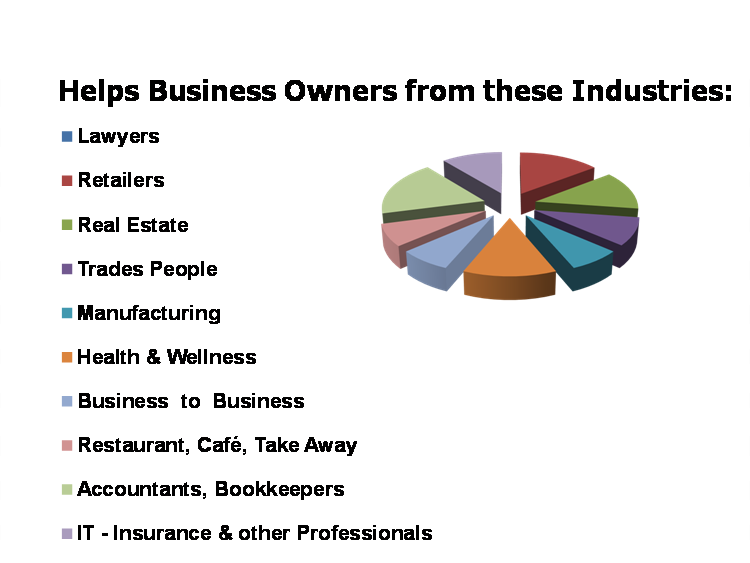 3. How can Stickybeak Marketing® help such a vast Variety of Industries?
Sigrid de Kaste, Founder and Director of Stickybeak Marketing is not only a qualified Marketing Professional since 1999, she has also owned her own traditional Businesses in a variety of Industries. Sigrid purchased Businesses without any prior Industry Knowledge, such as her Jewellery Business on Queensland's Gold Coast and Brisbane Office Supplies, yes, based in Brisbane!
Knowing and working with Marketing Strategies builds Business, attracts constant streams of new Customers and converts to Sales – NOT product knowledge!
4. What is the best way to grow my Business with Marketing? 
The way you talk to and smile at a client is already marketing your Business. In fact, you are always, everywhere marketing!
The best way to grow your Business with marketing is to have a strategy and easy to implement plan. Register NOW for our weekly Workshop and discover how your Marketing can be
5. I'm really good at what I do, but don't know much about Marketing. What do you suggest I do?
Marketing is the food that sustains your Business. You need to know what Marketing is best for your Business before you ever hand it over to someone else to do it for you. Think about it, ultimately you are in control of your Business, in the same way you need to be in control of your Marketing
6. How much time should I spend on Marketing?
Just like you need to nourish yourself daily, your Business needs daily Marketing to flourish.
Much of it can be automated and at the same time set up to sound totally personalized
7. What can I do to get FAST Marketing results?
The fastest way to Kick Start marketing results is starting with a Book. Being the Author of a book opens doors fast. Your Authority and Integrity are almost Instant