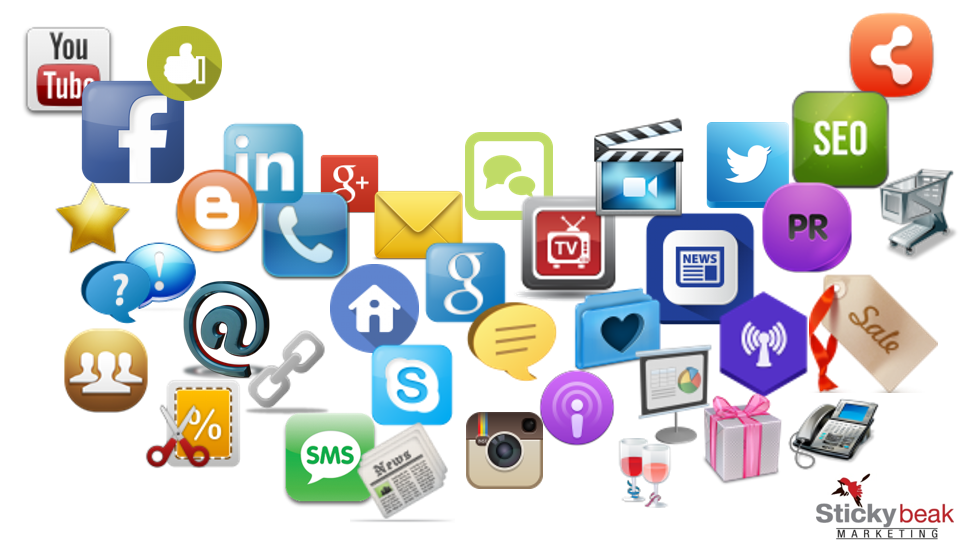 Are you Struggling with Social Media?
Do you have 101 Questions, some like these perhaps:
Do I Have to Be on Every Social Network?
Does My Social Media Profile Have to Be Consistent?
What Type of Content Should I Share?
How Often Should I Post?
What's the Best Time to Post?
How Do I Get More Followers?
Does Social Media Affect SEO?
Should I Connect With Everyone?
Facebook is the best, everyone is on Facebook, right?
Do you know HOW and WHERE You Need To Invest Your Time and Resources in Social Media?
I'm sure you'd agree that the social media landscape is like shifting sand and constantly changing? New Social Platforms pop up, existing Social Platforms like Facebook, change how you as Business need to use them!
More and more people around the world are using social media each year, and they are all using it in different ways.
How do you keep up? No sooner have you been introduced to one way of using and posting, everything changes!
And where do you find the information about these changes? Do you even have the time to search for it?
Of course, you know you NEED to be in Social Media!
Over 4 billion people around the globe are using the internet. Over 3 billion regularly use social media.
How did this come about? According to 'We Are Social', this growth is largely due to the incredible rise in mobile phone ownership. With 2/3 of the world's population owning a mobile phone – and your clients are amongst them of course!
Where do you find the Right and Relevant Social Media Marketing Information?
I'm glad you asked!
As a Marketing Consultancy, Stickybeak Marketing does Research, receives up-dates and looks at the latest Social Media Marketing Statistics on a daily basis
We spend the time and resources because we need and use this information for our clients
Here is how YOU can take Advantage and tap into these resources for YOUR business:
Practically done for you Social Media Marketing!
Discover the vast array of Social Media Platforms available
Know which one to choose for YOU
Understand why to use Social Media as part of your Marketing
Notification of every Algorithm update so you're always ahead of the pack!
What topic is right for you to post
Image, Text Only or Video, which to use
Discover the most viewed Topics
What can your posts achieve for you?
 Industry specific Tips & Tools to use
What the simplest to use Video Software is
How to use Video in posts
Image creation made easy and FREE
Where to find relevant Images to use without Copyright Infringement
All of the above and much, much more you have access to with this package!
Additionally, receive relevant information and updates on a regular basis
Social Media changes all the time, the Social Media Platforms change the way they work regularly
Here is the BEST way to keep up with it!
Make this your Package TODAY
Access your Social Media Marketing Library ONLINE anytime, in your own time
We'll send important updates via email and/or text message
All of the above – your Complete, Comprehensive Social Media Marketing, virtually done for you!
The Information you get is Highly Relevant for Any Business!
Good email content – this is interesting stuff re Facebook. Whilst its not my consulting space (LinkedIn is) its important to know of these changes.
Sue Parker, DARE Group Australia
Thanks for the up-date, Sigrid!
Charmaine Renaud, YouAreFantastic.com.au
The LinkedIn update came just in time for me this week! Thank you so much!
Martin Best, The 3:4 Code of Inspiration
How it works:
You receive immediate Access to your Social Media Marketing Online Library
You'll receive a Brand NEW Social Media Tip, Tool Information, Update or other Relevant Information
Text Message Notification on urgent changes as they happen
You can access that Library 24/7 in your own time
BONUS: you also receive Regular Invitations to our LIVE Q&A Sessions
You can put your hand up to be in the 'HOT SEAT' at any of those Sessions and have all your specific Questions answered!
All of this and much, much more for ONLY one off Investment
US$95
Jump in NOW!