What if you could write a Book, not just any Book but one that gives you…
Instant Authority, Boosts your Brand Immediately and Completely Transforms your Business?!
Let me explain why this is Important, if you are in Business and are looking for Competition Free Positioning:
Here's the Problem many Self Publishing Authors face:
You have an idea, but don't know where to start. You're afraid that your topic has been done before, or that you're not enough of an expert to write what's inside of you. (Don't worry: you are!)
You're not a "writer" by trade. You're a business owner, entrepreneur, coach, consultant or healer. You have a basic idea of how and what to write, but don't know how to make it great.
You're struggling to wrap your head around the huge scope of a book project. You have so much information that it feels impossible for your brain to sort through it all and create a cohesive plan.
You've taken other book writing courses and they haven't given you what you need. You get the gist of the process, but need more support than a to-do list can give you. (We understand!)
…and then they run into these Issues:
Get Started and then Stop
Go into Overwhelm mode
No Time, No Support to Continue!
After Traditional Publishing be left with Stacks of Books to Store!
Have to share Royalties with Publishers
Restricted to the Publishers Marketing efforts
No Freedom to Market your Book your way
Without a clear Plan, a Powerful List of Prospects and an Effective Promotion Strategy, your Book is left on the Shelf!
A great Website, for a great deal of Investment – but No Income with the Book!
After all the Excitement of writing, finally holding Your Printed Book in Your hands, Traditionally Published Authors are still not making an Impact or more Money with their Book – that's NOT the Outcome You're looking for, right?
Here is what Participants, who have done this Program, have learned, and the Impact it has made: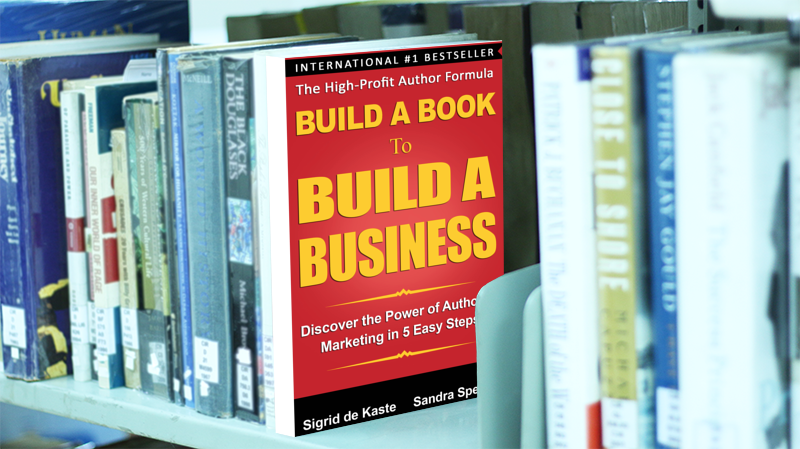 What surprised Katie and Graham the most in the workshop:
"I could not believe how easy it would be to write a useful book that will establish my brand. I have to say that that was the best business workshop I have attended. It was clear and full of easy to follow information. I was also unaware of what an excellent publishing platform amazon is for small businesses. I didn't realise that they were such an easy affordable option, I thought that I would have to get my book accepted by a big publishing house." Katie Mackay
"I was surprised to hear about the value of having a published book to one's credibility in the marketing of our workshops." Graham Gourlay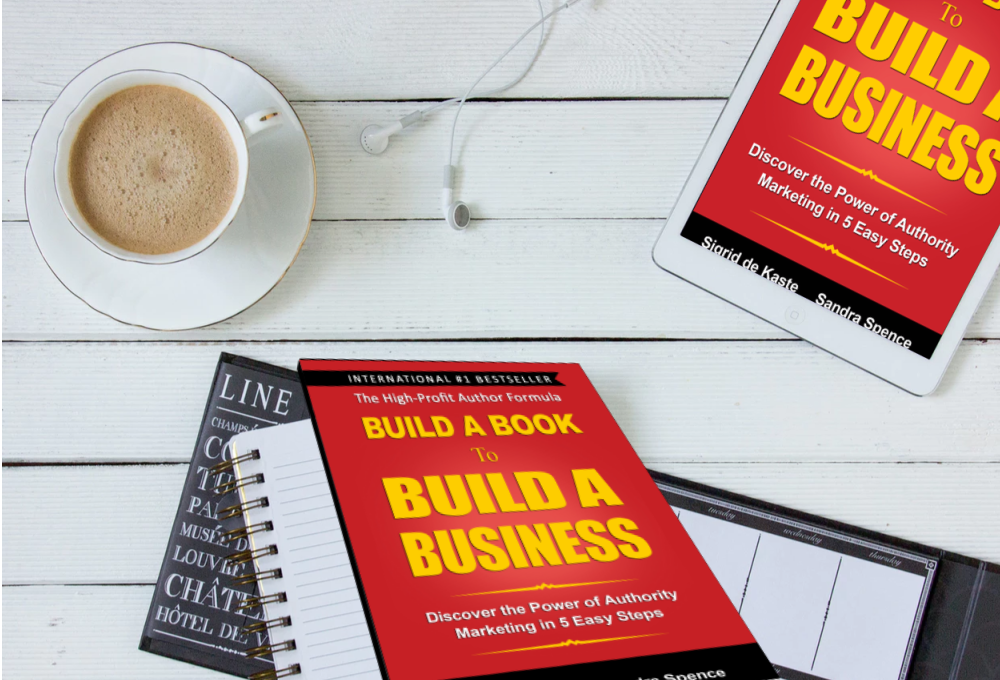 …and LOOK at these Awesome Results!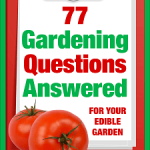 I got Clarity on the Future Direction of my Business
Just being able to clearly articulate what it is that I do was one of the benefits I got out of Build a Book to Build Your Business.
I had thought about writing a book to help me promote my new business and I had looked at a few of the different courses available online.
I signed up to do Sigrid's course as I liked the concept of the book being an integral part of your marketing strategy, and not just another product that I then had to market.
Rohanne Young, Your Ultimate Personal Edible Garden Consultant, The Delectable Garden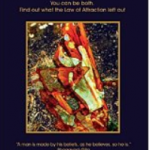 Yildiz Sethi – Be Rich and Spiritual
Her Purpose: to support and grow awareness of her Family and Business Constellation Workshops
Yildiz is now turning the book into online training packages with the view of easy online product sales and to reach a global audience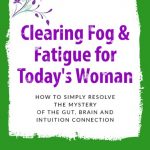 A Unique and Personalized Step by Step Approach
I am in the midst of participating in Sigrid de Kaste's "build a book to build a business" workshops.
The process thus far has been extraordinary to say the least. Sigrid's step by step approach, which includes clear, concise instructions, her one on one support in the workshops plus her never-ending patience and encouragement has not only given me clarity and insight into "who I am" and "what I do" in my business but also makes it a joyful experience.
Veronica Mander, Your Professional Mind/Body Health Practitioner (Adv.Dip.Hom. ANTA, AROH)
Come On In, We'll Help You Make a Difference with Your Book
…because imagine, YOU, achieve results like these:
Being asked to lead a $20,000 Project, like Matt with his membership acquisition expertise
Easily being offered TV Appearances, like Sandi with over 842 appearances!
Getting Your Products into Retail Stores, like Roger who got his Mattresses & Pillows into a series of Chain Stores
Getting invited to Speak at an Industry Conference you've always wanted to be part of, like Justine who now works with Lawyers!
Invitations to Speak, Travel and make Your Offers and be hired for $349,000, like Andy the dog trainer!
Your Book is the Secret Ingredient in your Marketing
The exercise that helped Participants see their business in a new light:
"Incredible, when you got us to write out our market niche, I realised that I had quite a few separate niches that could be really well addressed through books, some of them quite short 'how to' books, like how to pick a dress for your wedding for you and your bridesmaids, how to pick a uniform for your company. I hadn't closely analysed how many small but excellent niches I could address."
"When working through 'What Problem do you Solve?', I got clarity about the most important, most valuable benefits flowing from our approach/methodology/workshops. (There are several dozen benefits!)"
"Also, in working through 'Who has the problem?', I saw more clearly that our target market was the employer/manager/supervisor – not the staff member, I had previously thought."
What Participants felt like doing in the workshop or directly after:
"I wanted to redo my print marketing material, such as business cards. It gave me more clarity on my ideas for brochures as well, I particularly want to make sure I am addressing my potential client's biggest headache in my print material."
"Writing the complete book to underpin the marketing of our workshops."
How being in a sharing environment was helpful:
"Not only did people offer insights that I had not thought of, but it was good to see my business through other people's eyes, as a kind of relevance test."
"From the discussions, I valued others' thoughts on what is most important to humans to experience from their workplace."
"Thank you so much – I'm glad we worked together on the first step of my Book!"
Carmen Cook, Graham Gourlay, Katie Mackay, A Steven, A Roggers, 
"Thank you so much for that excellent course last week…. I have to say that that was the best business workshop I have attended. It was clear and full of easy to follow information…"
Let's have a look at 7 Reasons why a Book is the SINGLE, most POWERFULL TOOL to market your business:
1.- Instant Credibility Booster for You and Your Business
It's positioning and authority wrapped in a front and back cover
You'll be treated differently
Books don't get thrown away (unlike business cards)
Inside your book, you can demonstrate your genius and show examples and social proof of your knowledge, wisdom, and experience without coming across as bragging
You're treated very differently, with celebrity status
It's like a VIP ticket to a private members-only club
When people introduce you to someone else, they feel special when they announce you as an author; or, better yet, as a "#1 bestselling author."
2.- A Book Creates the Ultimate Foot in the Door Strategy
You can mail your book to a prospect to get your foot in the door
Use Amazon and have the book delivered to a prospect, gift-wrapped, with a card, this won't be ignored
People "meet" you in your book. You start a one-way conversation with them.
You reveal your "reason why" you do what do you in your book, which creates a reason why they're going to do business with you.
3.- Use Your Book to Get Traffic, Generate Leads, and Build Your List
Getting and keeping customers is how every business exists.
Books are one of the lowest cost ways to generate high-quality leads.
Your book is a library filled with social proof, examples, and stories to show you care, know what you're talking about, and can help the reader solve just about any challenge.
Throughout the book, you invite the reader to visit a web page where they enter their contact information, text their email address to a phone number, or call and leave their name and information.
Each call to action is a way to interactively engage the reader and drive them to some kind of bonus or gift.
The reason you embed a call to action in your book is because publishers don't give you the contact information of the book buyer. You need the right strategies, tools, and systems to drive readers to your offers and capture leads.
4.- Books Sell Your Products and Services Faster and Easier
Your book can talk about what you do, who you do it for, include case studies and results, and invite the reader to try them out.
For example, if you are a chiropractor, a fitness instructor, or in pain management, you can demonstrate three different stretches or exercises to eliminate neck or back pain.
If you are a nutritionist or dietitian, you could discuss the benefits of using coconut oil in a cooking demonstration.
By demonstrating your product or service, talking about the benefits, and showing proof it works, you multiply your sales when you include a call to action in your book and capture leads with text messaging, mobile-responsive websites, QR codes, voicemail, or shortcodes.
5.- Your Book is a Perfect Way to Position Yourself as a Consultant or Authority
Think of it this way:
Who would you rather do business with:
A coach, consultant, doctor, nutritionist, financial planner, fitness expert, therapist, or mechanic who hands you a business card that says "I am a Self-Proclaimed Expert – Hire me!" on it.
OR
Someone who's a #1 bestselling author and hands you a book about the problem you want to fix – and autographs it for you with their mobile phone number and email address.
Who are you going to remember? Who are you more likely to do business with? Do you lose or throw away business cards? How often do you lose or throw away an autographed book?
6.- Your Book is a Great Way to Get Media Attention, Radio Shows, TV Interviews, and Traction in Social Media
Every chapter in your book can become the subject of a TV or radio interview, a speech, a social media post, a YouTube video, or a podcast episode.
The book becomes a "marketing roadmap" for your messaging and marketing.
It gives you a script and a formula for what to speak about and share.
Interviewers and hosts will pick the topics they want you to talk about based on what's in the book, which makes it easy for you to be the expert you already are.
7.- A Book Can Build or Grow Any, including Local, Business
No fighting for business with competitors
You'll stand out in the crowd
Answer all those questions in your book you get asked over and over again
Eliminate price resistance
Your book can be a high quality piece of information to give to all of your prospects.
Instead of throwing up a sales letter on a website, you can stand out far beyond your competitors who don't have books.
Bestseller status gives you immediate credibility and authority and positions you as a go-to person.
The fact is, this works for any business, anywhere in the world. Thinking that you're "local" is irrelevant as to whether or not a book would be a powerful marketing tool for you.
So what is: The High Profit Author Formula?
A 6-Week Online Program, designed around Five Simple Steps, where you will Discover the Power of having your own Book, get Crystal Clear on your Brand and what it stands for, Clearly Profile your Ideal Client, Map out your Marketing Path and finish with your Book PUBLISHED Online!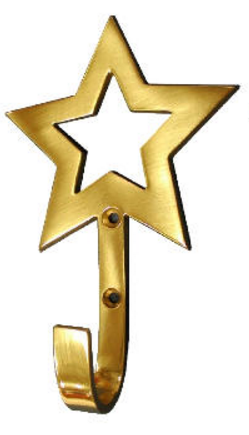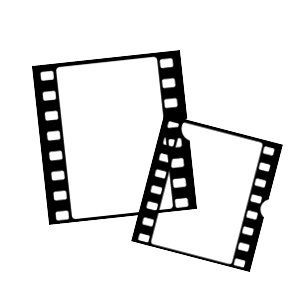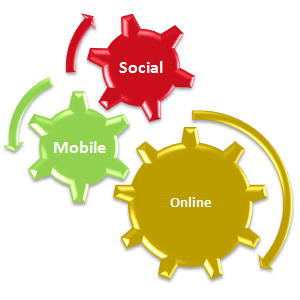 Step 1
Find the Hook for your Book
Start with your Reason: How will your book grab more attention, get more leads, increase your sales, and grow your business?
Who's Book is it? Target Market Worksheets to drill down here
100 Topic and Title Hooks Cheat Sheet
Get them Hooked with Your Cover – Choose from the Top 50!
Create Your Book & Chapter Outline in 1 Hour of Less
Step 2
Start with the End in Mind
Work our 5 Element Master Design
Repurposing Tips and Tools
What's in What's out Tips
Crystal Ball: Look into the Future
How to make Your Money Maps
Step 3
The Fast Path to Create Your Content
We show you how to Build your Content with Lightning Speed
The 10×2 Book Design Step by Step Worksheet
Grab the Q&A Style System
Using Story Telling made Easy
Learn the set Up and Editing Secret
Step 4
Using the Power of PR and Positioning
You'll learn how to Reverse Engineer Positioning
Mini PR Kit and Big Bio Builder Templates and Examples
Discover the Ultimate PR and Publicity Secret and use it
Digital Story Telling: Fall in Love with how Easy it is!
Rush the Charts using Campaigning rather than Promoting
Step 5
Publish and be Found Everywhere Now
Claim Your Awesome Author Page
Kindle and Co is the go – here is how
Build Your Book Selling 'Machine'
Go Paperback and keep all the Royalties
FREE Global Distribution Channel Roadmap
6x Masterplan Marketing Classes and Business Coaching Sessions
Individual Feedback Opportunities
Your Personal Q&A's
Direct Feedback on Book Covers and Titles
Marketing & Business Ideas
Promotion & Media Opportunities