**Invitation to Write & Publish an Expert Status Book in 6-Weeks or Less and Attract New Clients with Ease**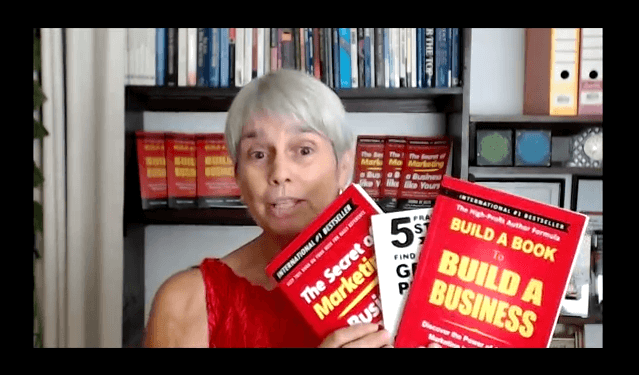 I have an amazing program for established coaches, consultants and experts who want to write an 'expert status' business book and do it in the shortest time possible (even if they don't consider themselves a writer or have content).
This 6-week small group program gives you a start-to-finish proven framework from planning and writing your book, through to publishing and marketing it (including editing, layouts, and formatting). We leave nothing out!
I work with you on the following things:
1.- Clarity & Strategy:
We start with the framework and strategy that allows you to write your book with the outcome you want to achieve (lead magnet, speaker engagements, networking tool etc.).
This is about building a solid marketing path to ensure your book gains interest, credibility, and expert status even before its published!
2.- Identifying your Ideal Audience:
In this step, we identify your ideal client for your book, the best type of content and a book title that grabs attention.
This is about positioning your book for the right audience so they're eager to learn more about you and your methods.
3.- The Fast-Track Writing Process:
Traditionally a book would have taken months, even years to write – this is no longer the case!
With this proven writing framework, you'll be given a step-by-step method of writing your book, in the shortest time possible
(usually having it finished within the program).
4.- Expert Positioning:
Then, we work on how to position yourself as the recognized expert and authority in your field.
This is all about writing a book that is seen as credible, professional and an indication of your expertise. This is about recognition for who you are and what you know.
5.- Publishing & Launching:
We'll show you step-by-step how to publish your book on Amazon (the multi-million member and global buyer platform), in both versions, Print and Kindle.
You can do this as early as your manuscript is ready, or later in the process.
The program kicks-off with a personalised 1:1 book strategy and planning session and then we have weekly group training and Q&A sessions (up to max 5 people). You'll also have detailed instructional videos (which you can watch 24/7), worksheets and lifetime access to all the course material.
More than 800 clients have successfully used this 5-step complete business book process, gaining increased income from TV and radio appearances, speaker opportunities and new client attraction (one client even secured an overseas contract for $350k).
I've also personally used this strategy to build a marketing agency, write 3 best sellers, and one of my books gained 5 new consulting contracts in the first week of publishing it!
The program gets the best results for established business owners (getting great results for their clients) who now want to share their expertise more widely and use a book to attract new clients who are pre-sold and ready to work with them. This is an ideal fit for business consultants and leadership coaches, health and wellbeing coaches or anyone in the field of personal development.
The investment for this start-to-end 'expert status' book program is mid-four figures (US$5,500), which compared to the time, energy and money spent trying to figure this all out on your own, plus the expense of editors, proof-readers, formatting etc. is a total no-brainer!
If interested, simply send me a PM on FB or LinkedIn and I'll ask you a few questions to see if you're a good fit to get results. If you are, we can begin working together straight away.