1. How does Stickybeak Marketing help Business?
Achieving brand recognition and market share requires constant, comprehensive and coherent marketing on many levels…most of all it requires a strategy just right for your business with a plan and the steps to implement
Stickybeak Marketing helps Business in the strategy selection process to create a practical, workable marketing plan for you and follows this up with an affordable, monthly implementation package
Complete Solutions to Attract Sales Ready, Marketing Qualified Leads and Social Media Delivery to all the Up to Date and relevant Platforms is part of Stickybeak's Delivery
2. Who does Stickybeak Marketing help?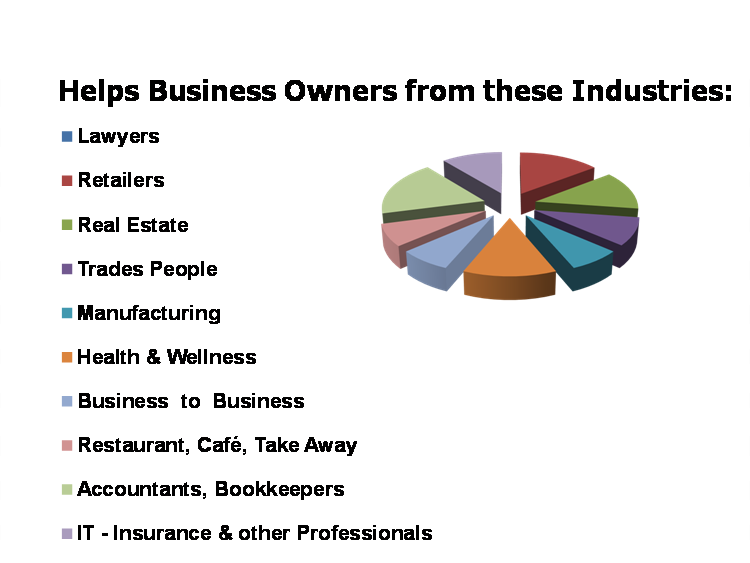 3. How can Stickybeak Marketing help such a vast Variety of Industries?
Sigrid de Kaste, Founder and Director of Stickybeak Marketing is not only a qualified Marketing Professional since 1999, she has also owned her own traditional Businesses in a variety of Industries. Sigrid purchased Businesses without any prior Industry Knowledge, such as her Jewellery Business on Queensland's Gold Coast and Brisbane Office Supplies, yes, based in Brisbane!
Knowing and working with Marketing Strategies builds Business, attracts constant streams of new Customers and converts to Sales – NOT product knowledge!
4. How does Stickybeak Marketing help Entrepreneurs?
Getting started and doing it all yourself often means also cash flow is low! Here you can join the Stickybeak Marketing Club and get all the Tips, Tools and 'How to' including step by step visuals to be able to do the marketing yourself
Not only that, you are guided in a comprehensive manner by professionals…. marketers and business owners with real life business and marketing experience. Plus you'll join a vibrant community with the opportunity to ask questions and participate on a variety of levels including webinars and online workshops
5. What does Stickybeak Marketing help me with?
Website set up and Maintenance
Online Marketing Campaigns
Local Marketing Promotions
Marketing Workshops on ever increasing range of Topics
Social Media set up and posting eg Facebook, Twitter, Google etc
Key-worded Article and Post writing
Newsletter set up, writing and delivery
Research and delivery of potential new client database
Appointment setting and follow up phone calls
Arranging client functions
Developing and printing marketing material
Developing, running and measuring marketing campaigns
Book Marketing for Authors
Book Writing and Publishing for Authors