If you have knowledge, you can turn it into an Online Course
…but which is the Best Online Course Platform to create your course in?
I was faced with this question when one of my clients had come across a European Online Course Platform and wanted to know if that was the platform to use for a project he's working on.
My interest was sparked and I wanted to know more about this online course platform called: Learnifier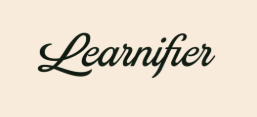 Really, really nice and helpful people who made time to talk to me several times via zoom and showed and explained the platform and it's functions.
Do I need convincing?
Yes, my favourite platform is and has been since 2010, TPNI Engage. TPNI Engage is a Complete, All in One Marketing Platform which integrates Online Course Creation Options.
So here I did a short Video comparing the two Online Course Platforms, Learnifier and TPNI Engage – Watch it and then read on for the feature comparison below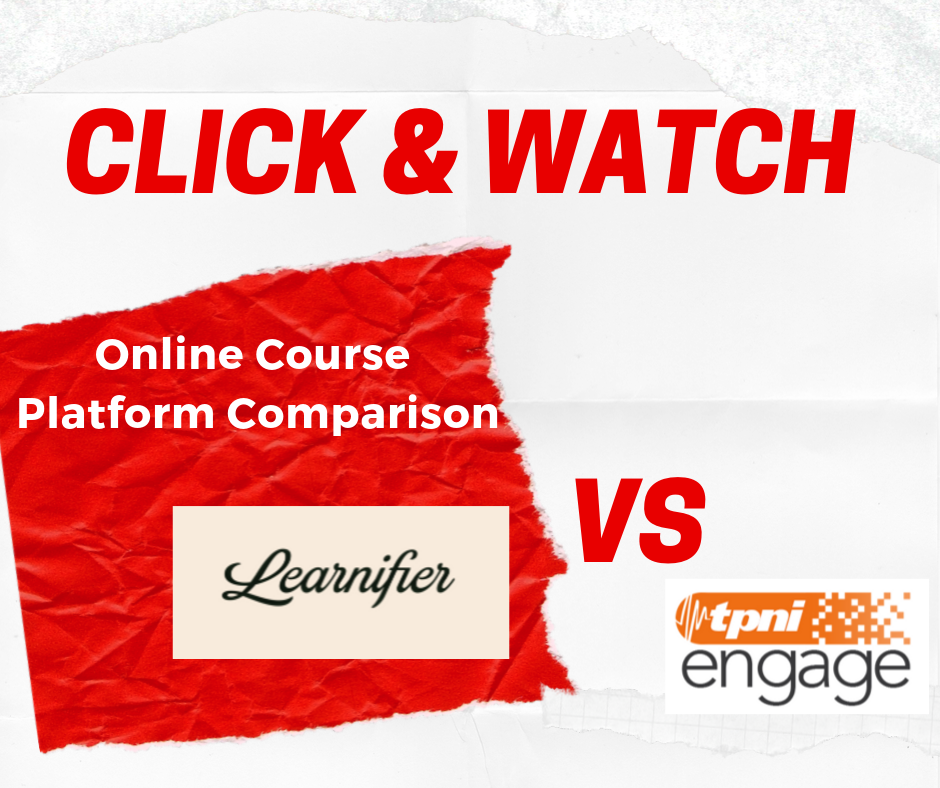 Now let's put the details on paper and find the Best Online Course Platform in this Comparison:
Learnifier
It is a specific Online Course Platform
3 Packages: €250 – – €500 – – €750
You purchase it and pay up front for 12 months
Let's work with Package 1: approx US$280 = US$3,360
You can set up and run unlimited courses
Video is uploaded into the platform direct
Downloads and worksheets sit in a special section not necessarily with the Video
There is no restriction on Media uploads
Active Course Participants are limited to 250 in this package
You can have more Participants registered but only 250 can access the courses at any time
With some tech knowledge you can set up your courses
If you have NO tech knowledge you can purchase for €900 the training to get you started
You do have knowledge base help and email support
For paid courses you need to use your own payment page/payment process set up
Once a participant has paid, you send them the log in link to access the course they've purchased
You can set up courses with tests at certain steps, questionnaires, surveys
You can set up text messaging (still waiting on confirmation if this works outside of Europe)
You can email participants, including those currently NOT active
Summary: this Online Course Platform, Learnifier, is specifically for courses and onboarding training
The company, Learnifier, is located in Sweden, EU
They are very helpful and go out of their way to show all the details –
………………………………………………………………………………………………………
TPNI Engage
It is a: All in One Marketing Platform
Two Packages: US$199 – – US$299
You pay by the month but can negotiate annual payment
Let's work with Package US$199
You can set up and run unlimited online courses/membership sites
Your courses can be interconnected and access can be given progressively
Video is uploaded into the platform direct
Downloads and Worksheets can be set directly with the Training Videos
There is no restriction on Media uploads
Active Course Participants is UNLIMITED
You get FREE set up training and have access to one on one training as well as a support group of users
You set up payment page WITH your Online Course set up – it's fully integrated, including email acknowledgement of payment and access
You can set up questionnaires and surveys – requires to simply ask what the best way would be for you
You can send autoresponder emails for online courses and news email broadcasts to any and all subscribers
You can set up text messaging (latest also MMS in progress)
You are offered a FREE test sign up and receive ongoing, personal help and support anytime across the Globe – always friendly and helpful!
In fact, if you have NOT used TPNI Engage yet, here is your Opportunity to register for FREE and get a glimpse insight! 

Summary: this All in One Marketing Platform offers Online Course Set up AND additional Marketing Campaign and Lead Generation and a bunch of additional Marketing Tools.
The company, TPNI is located in the US, Boston MA
Comparison Outcome Conclusion:
Both are great Platforms for Online Course Creation
The decision which is right for you depends on:
WHAT you are looking for
What type of courses you want to create and offer
How you want to promote the course, if at all
In essence, it is a very individual decision
Companies currently subscribed to Learnifier seem to use the platform predominantly for onboarding of staff, ongoing staff training and generally NOT for sale courses.