Imagine…becoming an Author without Writing a Single Word!
YES that's correct, with our 'Secret Recipe' we know how to 'extract' the Book and bring it on to paper, without you physically writing a single word!!
If you are a Professional, Executive Coach or Consultant ready to Quickstart Your Positioning as the Authority in Your Profession or Industry
…using the Power of Your Book is right HERE!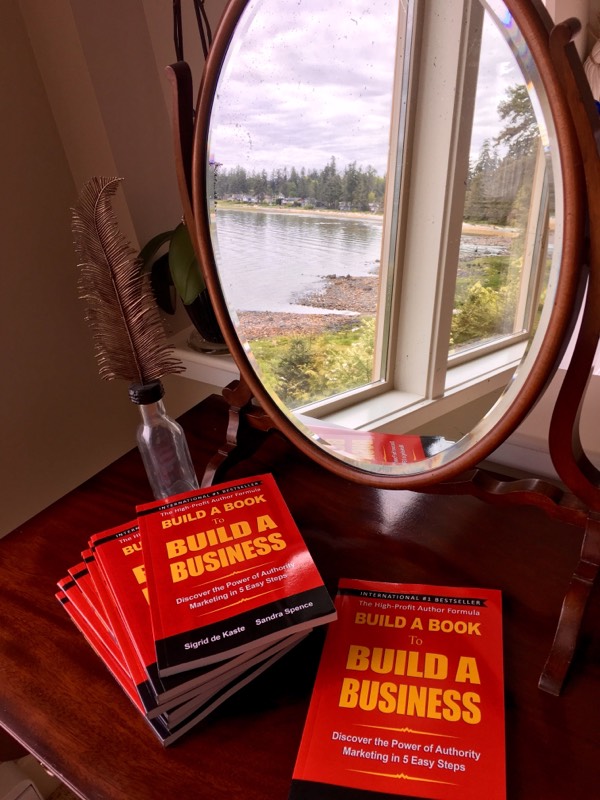 All Done for You – Fast Publishing Guaranteed!
Did you know:
According to Forbes in their recent "Forbes 400 wealthiest in America" edition, 49 of the wealthiest (12.3%) have written at least 1 book, 26 (6.5%) have written a memoir or autobiography and another 49 (12.3%) have had biographies written about them. What an Opportunity for you!
And Here's a Way to get Your Book Done Fast:
You'll be guided step by step, over the course of 10 Weeks* or less
You'll be answering Questions, all done one-on-one, reviewing your content
Our Team will edit your content, format your Book, publish it in Kindle & Paperback
Done with You in 10* Weeks or Less from Start to Print right into the Top 10 Bestseller List** on Amazon!
*Time it actually takes depends on your engagement and your time availability
**Conditions apply
You do not need to be a Writer to be a Successful Author:
A Proven, Integrated Process – all you need to do is work with us One-on-One!
Step 1 – Prepare
We'll help you find a way to hook your target audience with the right message, and create a winning title and subtitle that compels your audience to desperately WANT YOUR BOOK!
Target audience, topic and title selection – our tools and done with you
Step 2 – Write
You don't have to be a writer to be a successful author. You don't need a lot of time, either. You can use our step by step process and "perform" your book. You can also re-purpose existing content you may already have
Outline your chapters in one sweep, use our writing formula and you could be done in just ONE day!
Step 3 – Publish
See how easy it is to get the right cover and set up your content on Amazon KDP, then follow the process for your paperback, all in Amazon, the Global Publishing Platform that even Promotes you for FREE!
Only ever order what you need – no boxes of books taking up storage space in your garage!
No ongoing commissions to publishing agents – all the money is yours!
Step 4 – Promote
We'll apply our Promotional 'Secret Sauce' and you will see your book and brand across the Globe!
You'll discover 12 ways to market and profit from your book and how to build a business following from your book
You'll get insider tips on: How to Sell Your Books, Products and Services from the Stage…even if you hate speaking
It can't get any easier than this!
Publish Your Book Fast – Guaranteed!
Without Writing a Single Word!
You pay $35,000 or more to Publishing Houses that take months, if not years, for a service that doesn't include everything we do in this Special Package
Email Enquiry  Click Here Now
The investment for this complete package is ONLY US$19,000
If that breaks your budget, here is the other option: Click Here