The Secret of Making Your Marketing Work
starts with Your Message!
If you want to Attract High Value Clients into your Business…

If you want to make More Money with your Digital Marketing…

If you want to create Income coming into your Business, even when you Sleep…
You must have a Clear, Concise and Consistent Message
Get in on the System that's PROVEN to add 7 – 9 additional Money Streams!

It's a Simple, PROVEN Process of Implementing the 5 Marketing Master Steps:
    1. Design a Digital Marketing Strategy, right for you!
    2. 
Position your 
Authority Instantly
    3. Establish your Brand Powerfully 
    4. Deliver Consistent Social Media Marketing Posts
    5. Create Online and Offline 
Marketing
across Multi Channels

Or call us Direct on: 1300 880 408
The Introduction Session is designed to help you create your Personal Digital Marketing Blueprint! You will walk away with your very own Roadmap, ready to get Started with your Digital Marketing.
Imagine, you, Digital Marketing ready to be seen and heard, anytime, anywhere:
Don't know Sigrid de Kaste?
CLICK HERE
and find out who she is –  
Want to know WHY to choose Stickybeak Marketing?

READ HERE
YES we Excel in Strategy & Planning 
CLICK HERE
and find out more –  
"Sigrid is innovation, drive, determination and strategic thinking in one package" Angela Mcdonald
Our Products: Client Attracting Marketing Tools
...that drive Clients, Customers, Sales and Profits to You!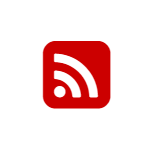 Online Product Machine
Create a Product to Sell on the back end of your Knowledge or Book Details CLICK HERE

Marketing Strategy Package
Instantly Position yourself as the Recognised Expert and Authority in your Field CLICK HERE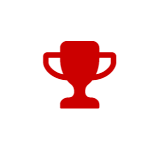 Instant Authority Tool
Become a Bestselling Author in 90 Days or Less without writing a Single Word! CLICK HERE