Always wanted to Write a Book? Start NOW - Live in Hobart!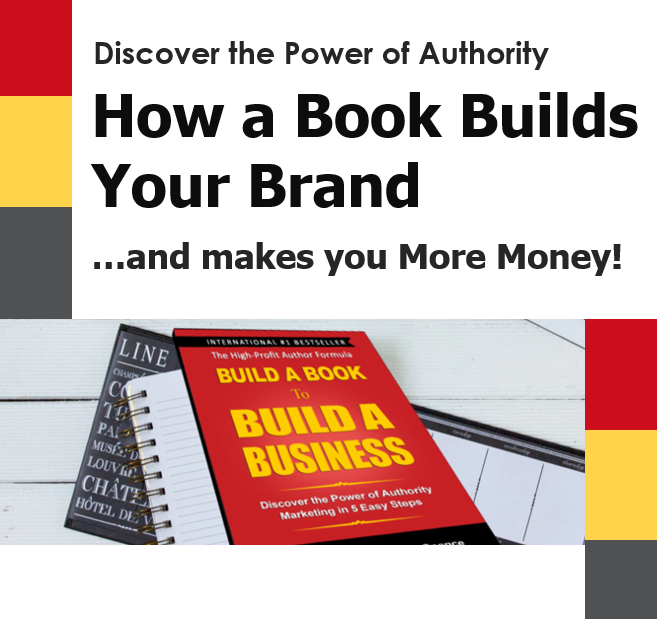 This is for YOU if:
You've thought about writing a Book but don't know where to start

You think it takes a lot of time to write, more time than you really have

You are confused about getting published, thinking you need to be accepted by a publisher

You are worried writing is not your strongest trait but you know you have a message to share?
Authorship is one of the FASTEST ways of branding!
Imagine becoming a 'household' name to your ideal customers and clients
Brands are positioned to charge more for products and services.
As a Brand you stand out, get Attention, Attract Better Clients, Close more Deals and Increase your Profits without doing any more Work!
Your clients, business associates, and the media see you as a GO-TO Expert
I would love to write a book but I'm NOT a writer?!
Writing a book takes a long time?
Who would publish a book I've written?
If these are questions that pop up for you – then this workshop is a MUST attend!
Join us at this 'Build a Book to Brand yourself & Build your Business'
This is the Step to get Started, the complete First Module, as a training workshop, which includes a 10 page Step by Step Action Plan Worksheet that already allows you to prepare your book outline and content
Book your Spot NOW
Hobart:
The Royal Yacht Club of Tasmania
Marieville Esplanade, Sandy Bay
Friday, 12th of April – 10am to 2:30pm

Special Offer:
Access to this Half Day Build a Book Workshop where you actually start your Book- it's the full First Module of the Build a Book to Build your Business Writing Package and is normally $449!
Special Offer Register NOW for ONLY $69
This is a Women's Network Australia Joint Venture!
Includes Lunch!