Attention Business Owners: are your Sales no longer going to Plan?
Is your Business just Surviving?
Are you worried about what's around the corner?
Your business needs a JUMP START!
This

Business Renovation Package

is designed to help businesses that are just getting by…..turn the corner and

head towards a more profitable future
Are you a Business owner who has been in business for some time and you've spoken to your bookkeeper…or your Accountant…
and were told you need to make more sales…you know….rev up the business, it seems the business has gone a bit stale, things are no longer exciting….you've paid for Social Media advertising and….the web designer to get a brand new website……
spent a fair bit of money……and then carried on business waiting ……and waiting….and waiting some more…for all the new stuff to work
…..but it doesn't?!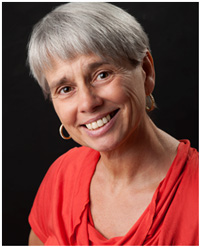 You need a Renovation!
As you probably know…… I'm Sigrid de Kaste and the Business Renovation Package offers my personal, practical, hands on experience in Business…….the way I've used Marketing to triple my customer base and double profits within 12 months!
As the owner of Retail and Business to Business operations myself, I have experienced first-hand the daily challenges on the road to re-building a business, lead staff, make sales and make time to have a life. I have done my own Business Renovations!
So what's the key to renovating your business AND making it work?
Most business owners never think to ask for help…..they pay to get something done……. because someone told them it worked for them……
The key to successfully renovating your business and getting the results you want is to have a step by step Plan and start this Business Renovation Program TODAY
Are you putting 100% into your business but just not seeing the results?
This scenario is all too familiar with many businesses. The decisions and changes you make in such a situation are what is going to govern the future of your business.
"I know I need to make a change but I can't pinpoint what is wrong. . ."
The Renovation Program takes you step by step into every area of your business and shows you how to successfully choose and implement Marketing Strategies so simple and easy you'll wonder why you've never thought about them before!
Why should you invest in the Business Renovation Package?
You probably know you should increase your marketing, but often knowing where to start can be the hardest part -sometimes the easiest thing is doing nothing.
Here is what the Business Renovation will Reveal
5 biggest mistakes business owners make. . . and how to avoid making them yourself
HELP! How do I stop my business from flat lining? The signs to look for and how to keep your business fresh and moving forward
Real PROVEN strategies for making sales quickly at any stage of your business
EXPOSED!! Secret internal management systems that will get your business back on track.
Why is this happening? Who can help me? What can I do? When will it happen? How do I stop it?
All your questions AND MORE will be answered in this must have program
Jump Start and keep running! How to keep your business profitable
CHEAT SHEET! See my "Check-list for renovating your business". It's so easy when you know how. . . A must have for any struggling business
What NEVER to DO when building your business
The days of opening the doors to your Business and waiting for the customer to walk in have ended…
…it is time you took a close look at what works and what not and made the changes right now! Marketing has to be planned on all levels…Advertising, PR, Referrals, Customer Contact AND on the Internet…your customers are looking there for you too!!
Here's just a brief look at the information you will have access to:
Building and maintaining a loyal customer base
Setting yourself up for the long run
Surrounding yourself with the best people
Employees: choosing the right people for your business
What NEVER to do when building a business
Common mistakes made by business owners
How a Website should work
Online Marketing – what is it really?
Is Social Media and all the Fuss for You?
How to streamline your operations
Planning for the future and overcoming setbacks
Self diagnosing internal issues
3, 6, 12 and 24 month growth plan
You will have access to all of this information and more!
Now….. I understand…… as a Small Business Owner your time is precious and you might think there is just not enough time in the day to spend on 'Renovating" or any other Website and Marketing Activity….or you may be thinking…just how much is this going to cost me…Right??
The Incredible Truth: Right now Customers are buying off your competition when they should be buying from you!
So here is how this works………. what you get ……….and how much you need to invest…..
BUT…I don't work with everybody – I want to make sure your Business is right for a Renovation!
So let's meet first – have a chat and get to know each other, then we'll know if this is right for you
Click Here and Book a Marketing Strategy Session